Bright colourful candle $25.00
Comes packaged in clear cylinder (approx. 27cm x 11.4cm diameter)
Gallery
Description
product care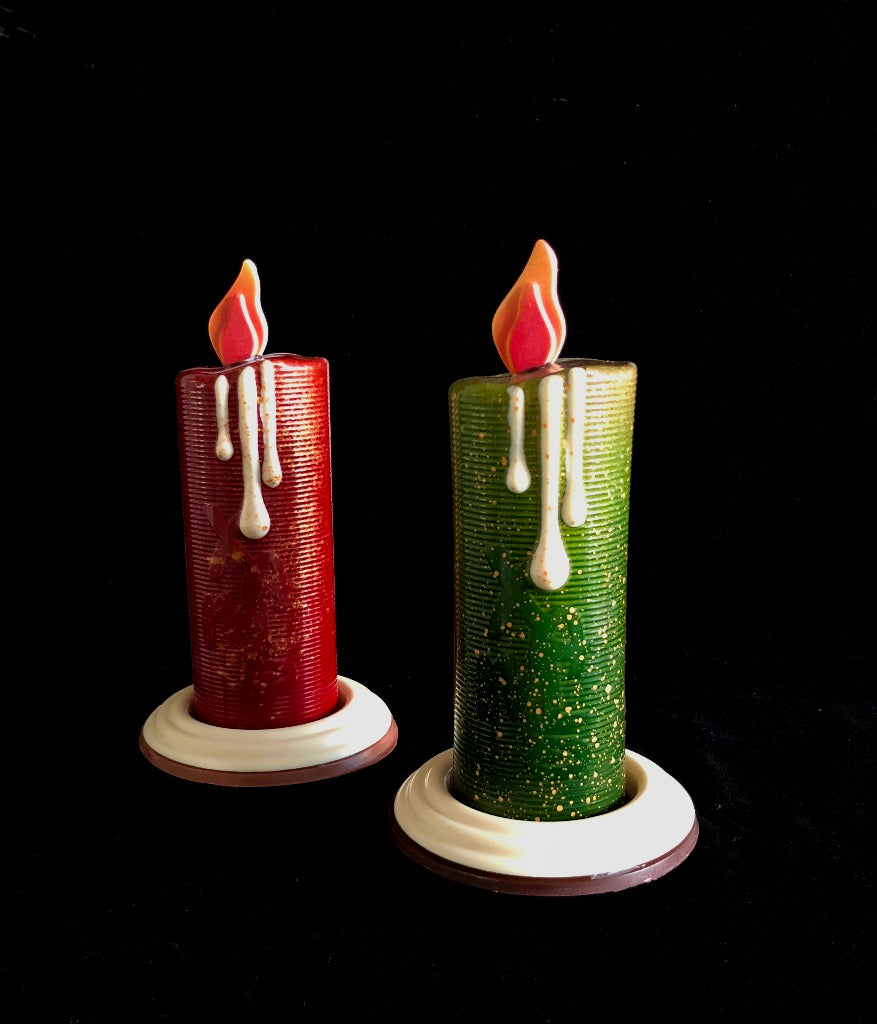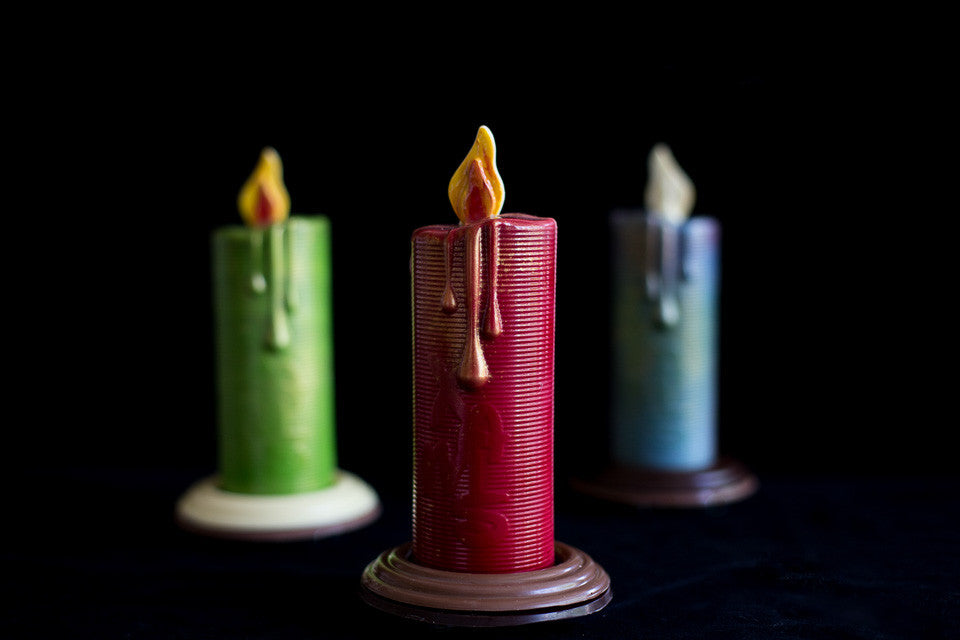 Bright colourful candle $25.00
Comes packaged in clear cylinder (approx. 27cm x 11.4cm diameter)
Essenze Chocolate take pride in our chocolates and their presentation.  We want to assure you that we do give your chocolate purchase the best chance possible by sending with Australia Express Post or direct courier service, packing them with insulated packaging and keeping a close eye on the weather.
Essenze Chocolates are made using fresh, quality ingredients.  Most of our bite-size handmade chocolates contain perishable ingredients (ie cream, egg or butter) and recommend consuming them within 10 days of date stamped.  They are to be stored in a cool, dry and dark place, ideally under 22 degrees Celsius.
Our novelty chocolates small and large, bars, smash bars and nut range are made of quality Belgian chocolate and product specified and don't contain perishable ingredients.  Therefore, they have a longer shelf-life than the bite-size chocolates, we recommend consuming them within 4 months of purchase.  They are to be stored in a cool, dry and dark place, ideally under 22 degrees Celsius.
GENERAL CARE
Chocolate is considered a delicacy and can be quite delicate, requiring special care.  So please be especially gentle with our novelty pieces, as they can be a bit delicate, we make them sturdy, but they don't like to unexpected jolts or collisions, especially being dropped.
CHOCOLATE - TEMPERATURE
If the chocolate temperature fluctuates extremely, this may cause blooming, which is the appearance of a whitish colour on the surface of the chocolate.  These are only the fats in the chocolate rising to the surface.  The chocolate is still edible, but the quality of taste or texture could be affected slightly.
We recommend transporting chocolates in a cooler bag or thermal container with ice packs in a plastic bag to avoid moisture damage. 
Great tip if you don't have a cooler bag etc, on a hot day, ensure that your car is cool before entering, so stand outside, open the windows, turn on the air-conditioner, wait a little then get in and place them near the vents.  However, if it's a cold winters day, please do not turn on the heater, you'll just have to freeze until you get home.
CHOCOLATE – STORAGE
We don't recommend refrigeration when you get home, unless necessary due to your home conditions (warm summers day and no air-conditioner), therefore, you may need to refrigerate the chocolate to prevent it from melting.
If you are going to refrigerate your chocolate, we recommend that you place them into an air-tight container and store them in the crisper so that they don't get too cold or absorb the odours of other items in your fridge.  Strong fragrances and odours can permeate into the chocolate and affect the taste.